Westin Hotel Denver International Airport
Due to open in November 2015, this hotel has the potential to offer good views of part of Denver Airport and becomes our first reportable Plane Spotting Hotel at Denver.
Location:
***
This hotel is planned to be in a great location with the Airport Monorail connecting the hotel with the various Airport Concourses. A railway station will also connect the hotel to downtown Denver.
Spotting:
**
The hotel description advises that East Facing rooms give views of the Airports Runways, this has yet to be verified. Rooms appears to have very large windows which will hopefully offer great views. We suggest asking for a runway, or mountain facing room to get the views shown in the photograph below.
Photos:
 
Unknown at the moment, watch this space! There may well be opportunities with a large lens.
Value:
*
Due to its central location and the facts that it forms part of a large conference centre, this hotel is expensive at around £200 a night
Book:
 

If you are looking to make your own travel arrangements please click on AGODA or Booking.com to be taken directly to the hotel information page. Please help support our site. We are constantly checking the links for hotels to find the best price offered for our readers. If the price on this site is the best quote you receive, please help us by booking your hotel from the link provided as we receive a small commission payment from the hotel. This helps contribute to the running costs of this site enabling us to continue to offer a great service. 

Plane Spotting Hotels are also pleased to have entered a partnership with an ATOL approved travel agency which specialises in packages for plane spotters (your travel consultant is a fellow aviation enthusiast who understands your needs). An independent travel agency can often find you better deals for your hotels as they can access travel agents exclusive deals, especially when packaged in with flights or car hire as many suppliers offer further discounts. 

Quote The Plane Spotting Hotels website when contacting the NOT JUST TRAVEL WEBSITE and you will be dealt with by the Plane Spotting Travel Expert who can assist you with all aspects of planning your trip.

Comment!
 
If you want to add or update anything, please use the comment form at the bottom of the page!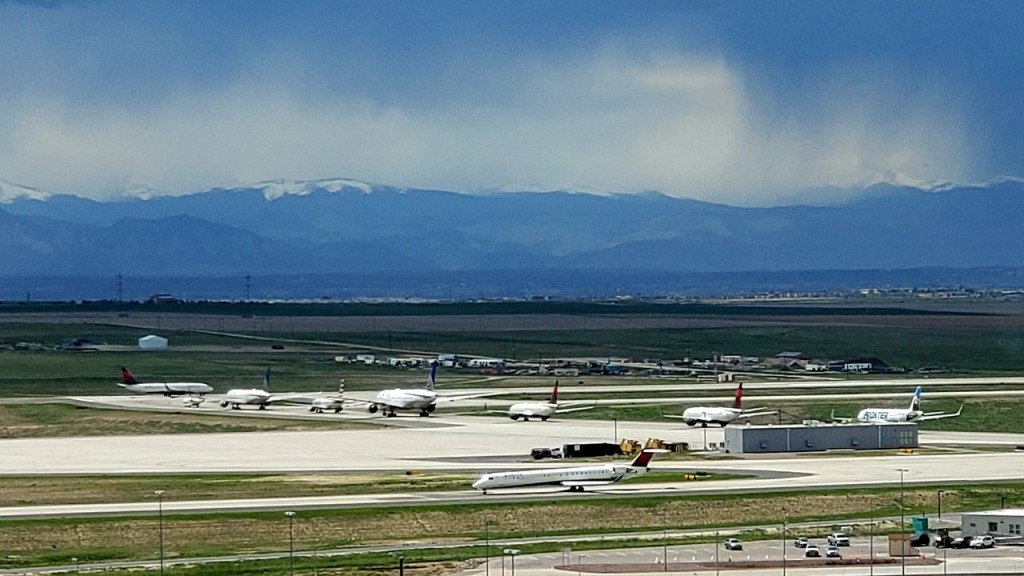 A high level, mountain facing room gives views of one of the runways and associated taxiways. Credit Tripadvisor
---