Westin Detroit Airport
The Westin Hotel is found in The McNamara terminal (Delta terminal) of Detroit Airport. The majority of airfield view rooms either give a view down through gates A1-35 and the cross taxiway behind them, or over the McNamara terminal towards one of the parallel runways. The other rooms face inwards towards the Auditorium and are no use for viewing.
The gate view rooms give very close views of aircraft (the nearest stand is literally below you). Photography is great for the nearest stands however you will not see a fair number of movements which may not pass down the link taxiway which is in view.
The runway view rooms are not really good for photography as views are more distant, however as the runway is in view from here, the majority of movements can be seen at some point. Room 632 has confirmed views towards the runway.
This hotel can be booked through booking.com
Please help support our site. We are constantly checking the links for hotels to find the best price offered for our readers. If the price on this site is the best quote you receive, please help us by booking your hotel from the link provided as we receive a small commission payment from the hotel. This helps contribute to the running costs of this site enabling us to continue to offer a great service.
Plane Spotting Hotels are also pleased to have entered a partnership with an ATOL approved travel agency which specialises in packages for plane spotters (your travel consultant is a fellow aviation enthusiast who understands your needs). An independent travel agency can often find you better deals for your hotels as they can access travel agents exclusive deals, especially when packaged in with flights or car hire as many suppliers offer further discounts.
Quote The Plane Spotting Hotels website when contacting the NOT JUST TRAVEL WEBSITE and you will be dealt with by the Plane Spotting Travel Expert who can assist you with all aspects of planning your trip.
Below : A gate view room gives you great close up shots of the A gates.
Below : West facing rooms give more distant views of a number of stands but more importantly the runway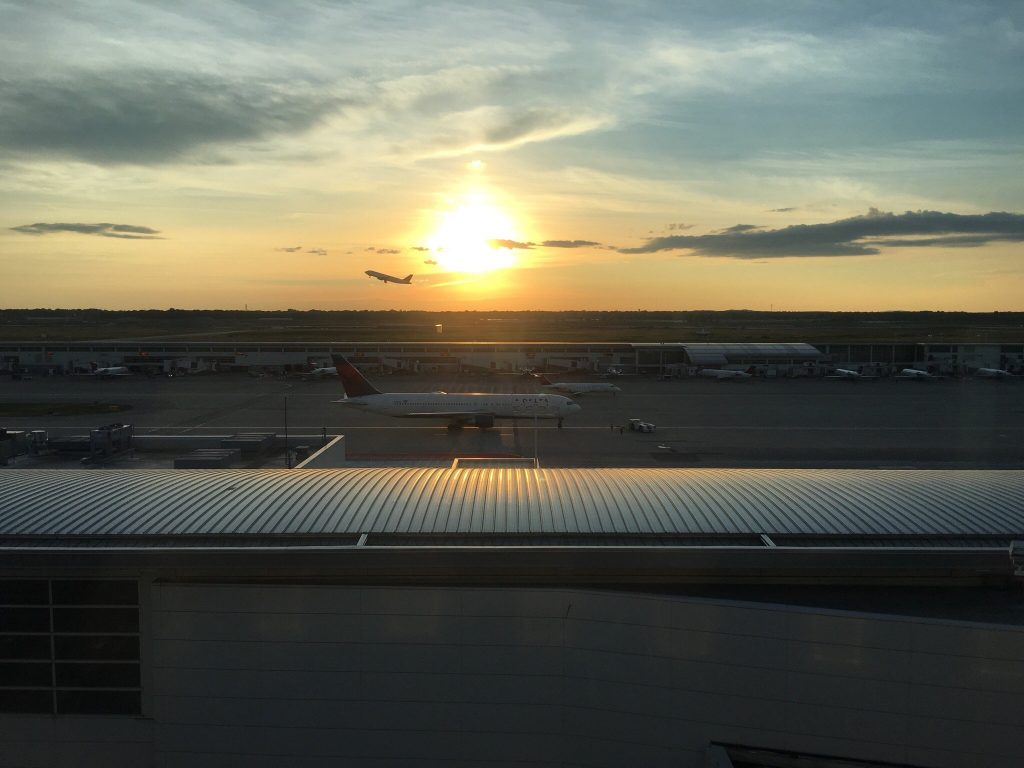 Other Hotels
There are a number of hotels to the North of the airport on short final to one of the parallels which may offer views but these are unconfirmed. Local photographers can usually be found on Wick Road where a number of these hotels can be found. See below for a map of this area with associated hotels (you are looking at the cluster of hotels in the vicinity of The Howard Johnson Hotel)