Baku Airport Spotting

[fb_count]
Tweet

The Sheraton Baku Airport
Is the only hotel found on Baku Airport. Wireless internet is available at the hotel. Please note that security is extremely tight at this airport.
Location:
Stars
Excellent location in the central terminal area.
Spotting:
Stars
Rooms 641 to 653 (odd numbers) gave views over the Airport. All movements read off from room but stay away from window as spotting not understood. Do not openly spot in any part of the Airport you will be questioned if seen.
Photos:
Stars
Photos can be taken from the room but it is not allowed to take photos of aircraft. My camera was checked by Airport Security even though it was in my bag and not being used and the card was taken. My laptop was then checked just in case I had downloaded any shots. Do not attempt to take photos outside the hotel. Not a nice place for a spotter
Value:
Stars
Expensive, prices around £180 a night
Book:
The hotel can be booked through any of the following links Booking.com or AGODA . These two websites allow to book an airport facing room to guarantee your airport view.

Please help support our site. We are constantly checking the links for hotels to find the best price offered for our readers. If the price on this site is the best quote you receive, please help us by booking your hotel from the link provided as we receive a small commission payment from the hotel. This helps contribute to the running costs of this site enabling us to continue to offer a great service.

Plane Spotting Hotels are also pleased to have entered a partnership with an ATOL approved travel agency which specialises in packages for plane spotters (your travel consultant is a fellow aviation enthusiast who understands your needs). An independent travel agency can often find you better deals for your hotels as they can access travel agents exclusive deals, especially when packaged in with flights or car hire as many suppliers offer further discounts.

Quote The Plane Spotting Hotels website when contacting the NOT JUST TRAVEL WEBSITE and you will be dealt with by the Plane Spotting Travel Expert who can assist you with all aspects of planning your trip.

Comment!
If you want to add or update anything, please use the comment form at the bottom of the page!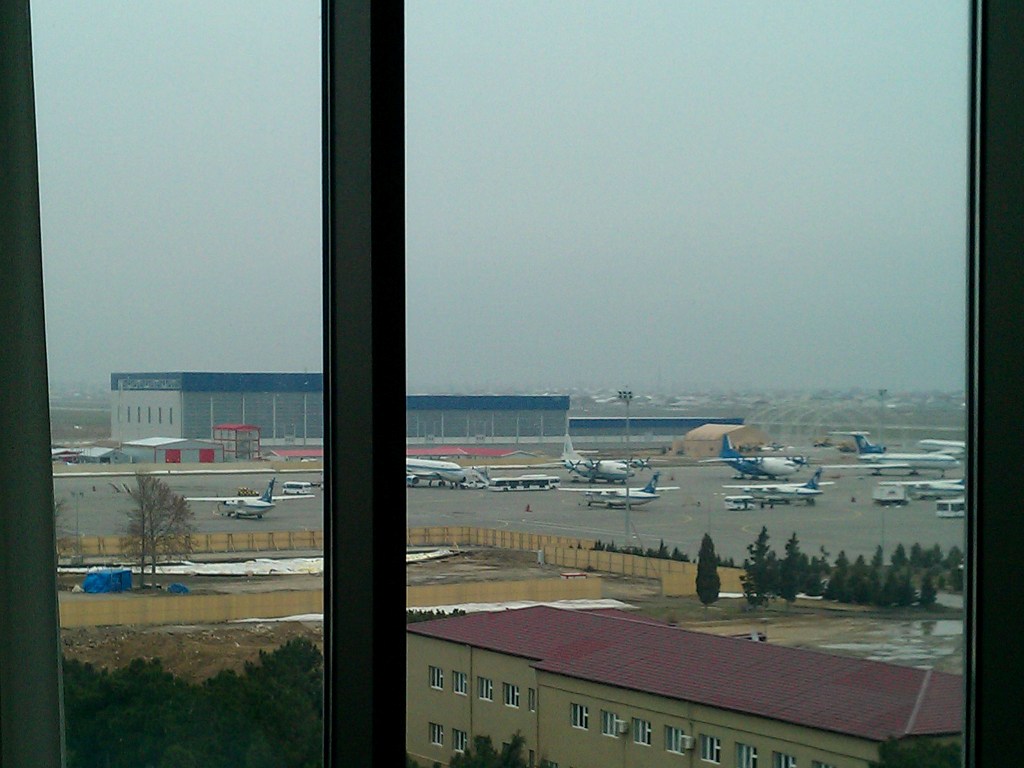 Above: Typical room view from the Sheraton Baku (double click on photo to enlarge) Report credit: David R
---