The Double Tree by Hilton 

Is situated on the North Eastern Side of the airport with great views of the action.Hotel is of a good standard 

Location:
**
Located on NE perimeter of the field.
Spotting:
***

The Doubletree gives views of the airport as well as most of the biz jet hangers also. We had room 816 there and i think there are 11 floors so even better a view perhaps from top floor. 

Room 810 is highly recommended with a very good view of both runways with good pictures possible on the closer one. SBS may be needed to contirm some movements Hobby is Southwest and biz ….nothing else really all best cm

As it was a Sunday night bizjets started to move a reasonable amount but it was mainly airliners with Southwest very dominant. Saw about 80 different ones.


Monday morning was great until my check out time of 12.00 with a steady stream of bizjets and kingairs. Could see four different ones on approach at one stage.

Photos:
**
Reasonable quality photos are possible from the nearest runway
Value:
**
Great value at just £61
Book:
This hotel can be booked through the official through

 

Booking.com who occasionally offer better deals
Comment!
If you want to add or update anything, please use the comment form at the bottom of the page!
A list of hotels near to Hobby Airport can be found here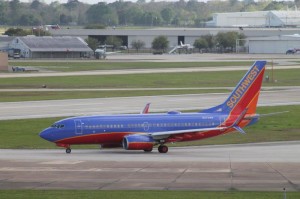 Photos can be taken of airliners from the near runway and associated taxiways.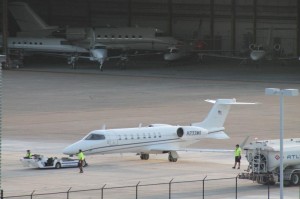 Views of the bizz hangers and aprons are also possible from airport facing rooms
---