The Courtyard New York La Guardia
is situated directly opposite the terminal building and is linked by a complimentary shuttle bus. Reports suggest that any room in the range of 617 to 628 (both odd and even numbers) offer excellent views of all the action. There may be other rooms as well that offer such good views. Everything can be logged from these rooms with little or no problems. The only problem occurs if the aircraft arrive and depart on runway 31.
Location:
***
Excellent. Directly opposite the terminal.
Spotting:
***
Logging all the movements won't be a problem if you get one of the rooms mentioned above.
Photos:
*
No reports available.
Value:
*
Prices start at about £75 for a twin room. Prices vary quite considerably depending on the dates booked.
Book:
 

Guaranteed Runway view rooms are available directly through the Hotels website here

Discounted rooms may be available through the AGODA website, however there is no guarantee that you will be given an airport facing room if booking through Agoda.

A comprehensive list of La Guardia Airport hotels along with a map of the area can be found here

Comment!
 
If you want to add or update anything, please use the comment form at the bottom of the page!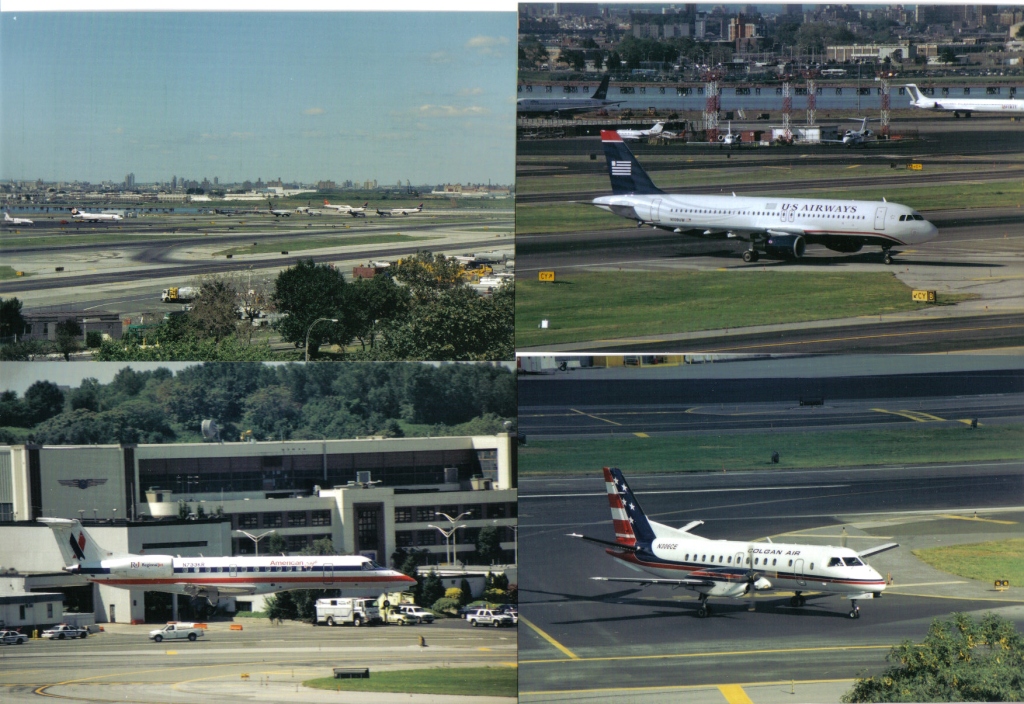 A selection of shots taken from one of the rooms of the Courtyard hotel.
| | | |
| --- | --- | --- |
| Image 1 (300px) | Image 2 (300px) | Image 3 (300px) |
|   |   |   |
---