Ramada Pudong Airport
is conveniently located just 1km from the terminal buildings. The hotel offers a free shuttle bus, for the five minute journey, which runs between the hours of 0530 to 2330. The hotel is frustratingly shaped like the letter "H". Therefore if you are not careful you are quite likely to have no interesting views at all. The best advise is to negotiate an airport facing room when you get there. Ask for a room on a high floor facing south but expect to have to pay more for these as they are the more expensive executive rooms. Room 522, for example, reportedly has views of the terminal and the nearest runway. The far runway can be seen but you will need a very good telescope and a steady hand to read the aircraft off. ACARS may come in useful for those aircraft.
Location:
***
Very convenient for the airport.
Spotting:
**
All depends on your room number. A typical view from the room is shown on the photo below this report.
Photos:
*
No reports available on photo opportunities from the hotel.
Value:
**
Prices start at approximately £62 for a twin room per night.
Book:
If you are looking to make your own travel arrangements please click on Booking.com to be taken directly to the hotel information page. Please help support our site. We are constantly checking the links for hotels to find the best price offered for our readers. If the price on this site is the best quote you receive, please help us by booking your hotel from the link provided as we receive a small commission payment from the hotel. This helps contribute to the running costs of this site enabling us to continue to offer a great service.Plane Spotting Hotels are also pleased to have entered a partnership with an ATOL approved travel agency which specialises in packages for plane spotters (your travel consultant is a fellow aviation enthusiast who understands your needs). An independent travel agency can often find you better deals for your hotels as they can access travel agents exclusive deals, especially when packaged in with flights or car hire as many suppliers offer further discounts.

Quote The Plane Spotting Hotels website when contacting the NOT JUST TRAVEL WEBSITE and you will be dealt with by the Plane Spotting Travel Expert who can assist you with all aspects of planning your trip.

Comment!
If you want to add or update anything, please use the comment form at the bottom of the page!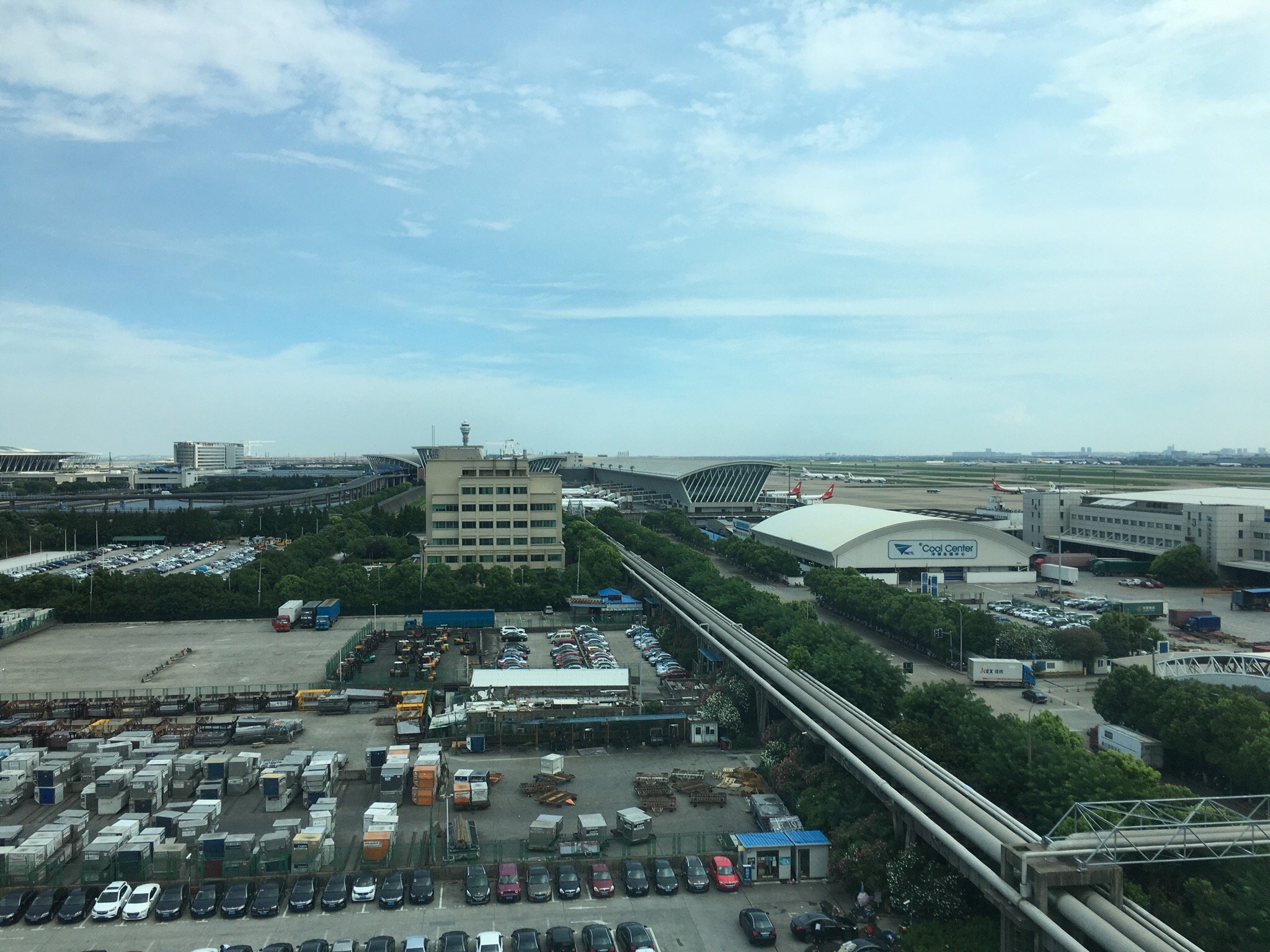 Dazhong Airport Hotel Pudong Airport
is linked to the terminals at Pudong Airport abeam the Magalev railway station. Pizza Hut and KFC can be found in the the station as well as a small supermarket. Note the reported rooms with a view only have the one bed, so be prepared for a cosy night!
Location:
***
Excellent on airport position, linked to the terminals by walkways.
Spotting:
***
You require a room on the higher levels looking to the south. Room 8802 has been tried and tested as an ideal room. From this location you can read off traffic on the connecting taxiway in front of you as well as having distant views of both runways. With SBS you wont miss a thing, without you will read off 90% of movements during the day but not a lot at night! Room 8806 also has views looking over to terminal 1, T2 movements can still be seen but at a poor angle. Room 8801 is confirmed as having similar views.
Photos:
*
Just about possible however you are into sun and the windows are heavily tinted so quality is not too good.
Value:
**
Prices start at approximately £70 for a twin room per night.
Book:
This hotel can be found by booking through the DazHong website
Comment!
If you want to add or update anything, please use the comment form at the bottom of the page!
There are many other hotels in the Pudong area close to the airport from which we are awaiting reports from. A comprehensive list of hotels can be found HERE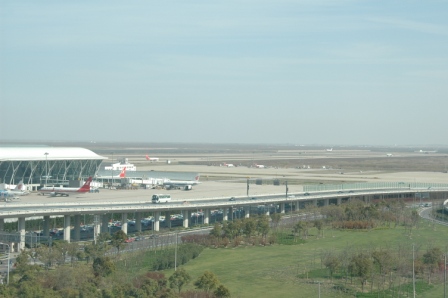 Above, view from Room 8802 of the Dazhong Merrylin Hotel.
Above: Airport room video from the popular Dazhong Merrylin Hotel.
---